29th/Apr update: https://www.dropbox.com/s/hp5tpxtj6pevccz/fitnessrpg_v4.0_beta_2004291522.apk?dl=0
Changelog:
Added description for random attributes
Fixed a hunter glyph crash bug
Fixed a stele bug that prevents accessing when upgrading to v4.0 for the 1st time
Disabled Google sign in temporarily
————
Hi guys,
I'm excited to let you know that we are running a beta test for Fitness RPG v4.0 (Android only). The goal is to test bugs and hear feedback in regarding to the new features. The data will be wiped when v4.0 goes live. Please let us know!
Some of the major updates are:
New Class: Archer
Improved equipment system
New feature: Stele
Able to re-class an advanced class
In order to participate the beta test, you need to:
Download the apk via https://www.dropbox.com/s/hp5tpxtj6pevccz/fitnessrpg_v4.0_beta_2004291522.apk?dl=0 (Android only)
The beta version will be installed as a separate app (2 Fitness RPG on your phone)
When you login for the first time, the game will fetch your progress from the live server. If you have multiple progress, it will read the one with the highest user level.
The mega pass will be enabled automatically on the beta server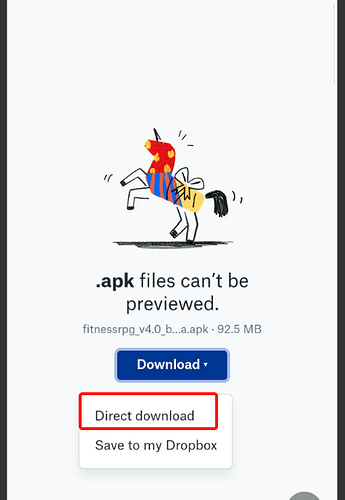 Happy walking!
Mars