For some reason test flight does not work on my phone
Unfortunately I deleted nd reinstalled from TestFlight. Can you check for nickname Maebi please @marspark
Hi lvyh, please change server to Twin Peak and connect to Game Center. You should see a data conflict window when you enters the tutorial. Please let me know if it works!
If TestFlight is not working, then unfortunately, you'll have to wait for a production build. We are now very close to solve the 85% issue and will update this post as soon as we make more progress. Thank you for your patience!
Sorry, my Fit Tower ID is zj6x74
Hi @marspark unfortunately I can't get the connect to Game Center to work. When I tap it, I see a very slight colour flash but nothing happens.
@marspark looks like something worked. I'm in!
Hi don't know if I'm in the right box but I've been stuck at 85% for like ever would love some help thank you
@marspark i deleted the Fitness RPG app, shit down my iPhone & iwatch then once they were back ON, I downloaded the Fitness RPG app, came to the forum, clicked on your link, that opened my already installed test flight app, and it's working. I'm assuming some people are just going into TestFlight and you can't without an invitation from the developer! The instructions you had put on were clear and concise that if I can do that, anyone can, lol!!! So you are asking for my ID:
!!
Again thank you, I honestly don't know how you do this, there's way too many people on here and I see you're replying to every single person: WOW, JUST WOW​:raised_hands:t2:
! THANK YOU
Got cut off for a few days thanks to the storm taking out the exchange! However the beta works!!
- now to try to rejoin the guild
Thanks, I know this sort of this is so frustrating
P.s. the arena isn't giving me any free games or refreshes in the beta. Will check tomorrow
Awesome news @lvyh, I'll send the compensation in a sec!
@Courtenay, we've submitted a build to Apple for approval. If you don't want to wait, please download the TestFlight beta version. Also please let me know your game id so I can send out compensations. Thank you for your patience!
Please let me know if it gave you free games/refreshes tomorrow! The stuck issue is related to the timer and it's normal that the timer is behaving weird on the first day. Also please leave your game id with me so I can send the compensations for your missing days. Thank you!
Hi, here's my info for compensation. So far the latest test flight is working perfectly for me
Thanks for all your hard work!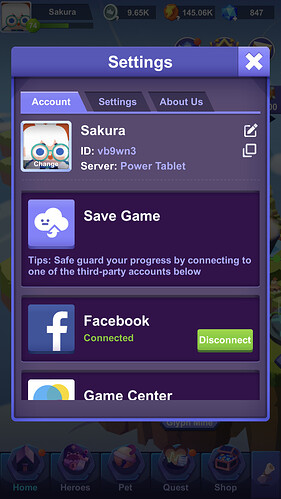 Hi guys, the fixed build has gone live, please update it to gain access to the game. And also please kindly leave your game id to receive compensations.
Thank you!
Thanks @marspark glad you've finally got to the bottom of the issue, it must have been a tough few weeks sorting it out. Thanks for your tireless work. Compensation now received and I'm back to challenging my old foes in the arena - just a couple of days late to the start of the new cycle. I'll catch them yet!
I was affected. My id id vbd9qw
Hello, I was also affected. IGN: Amnesiac (mv9345)