Dear @marspark,
I hope you are well.
In the Glyph Merge window, it would be pretty nice if we could add the Glyph Attribute(s) on the roll-over instead of just showing the name .
I know a few by heart , but it would make it a lot easier if we could view the attributes with a simple roll over . I tend to save a lot of epics & it's long to manage when I need to do some clean up.
Example :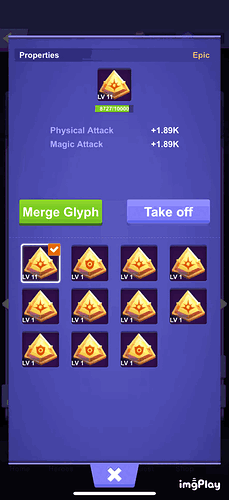 Optimization king @Rhandar should be agreeing with me based on his feedback after sharing my Inventory trick last time:
Many thanks,