Please Vote!! Could Guildmasters please ask their guild members to vote if they are in contact,
as I'm exploring an idea:
At the moment we get the same reward whether it's a 5 second or 30 second ad. So I wondered if they were split so the choice was yours to knowingly watch a 5sec ad for a small gain or
30 sec ad for a larger gain, which one would you choose?
Here is a mock up pictures to give two examples but it could apply to any area not neccessarily what the pictures show :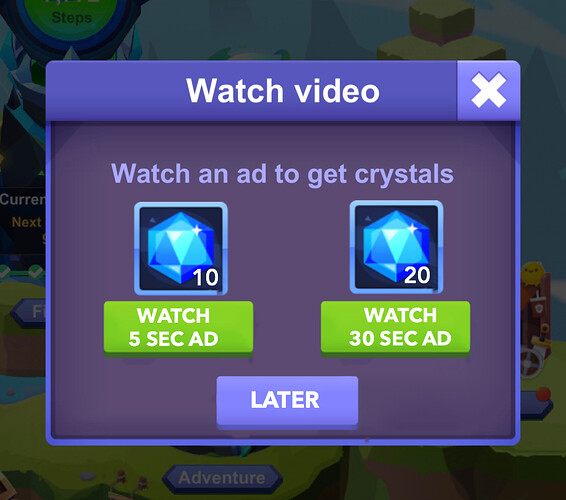 I am curious to see if we were given the choice of ad length,inline with reward, which people would prefer…
This is my personal curiousity and maybe help to make game suggestions…
Thanks.
I would happily choose a 5 sec ad with small gain as it's less ad time
I would happily choose a 30 sec ad with larger gain as it's more gain.
I would do a mixture of 5 second & 30 second ads.
I choose neither and press OK. I prefer using the basic amount so I minimising ads.