I would like to reset or delete my account. I would like to start all over
HI Klyah
You can tell us your game name (Facebook Name) so we can find you in our database
I also had it linked to my Fitbit account does that matter
Hi,
We have delete your account in our database, I suggest you to delete Wokamon and then reinstall to make sure
it will create a new account.
Could you please delete the Wokamon account that is synced to my Weibo account (username is Opalxoxo)?
Hi, can you please also delete mine. I would like to start over. My facebook name is crystal rose and my username is crystal_nights
Hi @opal
Already deleted.
Hi can you please delete mine? Chloe Louise Gennard
Me Too. Steps not tracked. Disappointed
I would like to reset my account please. It's been linked with my Facebook and Fitbit (which I no longer have). I received an Apple Watch as a gift and would like to start fresh as soon as possible, thank you!
Facebook that my account is linked to: www.facebook.com/thedeerqueen
Please let me know as soon as possible if you can! That would be amazing!!
Hi thedeerqueen,
Sorry for the late reply. I'm having some trouble locating your data on our side. Could you send over a screenshot of your Wokamon 'ME' page, showing your displayed name?
Thanks!
Mars
Could you possibly delete my account as well?? Facebook name is Sarah Portune
Hi Sshammy,
Can I please confirm if you are aware your game data will be all deleted? Thanks!
Can you please delete my info: Jenny Cappelatti
I switched from Android to iPhone and would like to sync my Facebook. Please and thank you.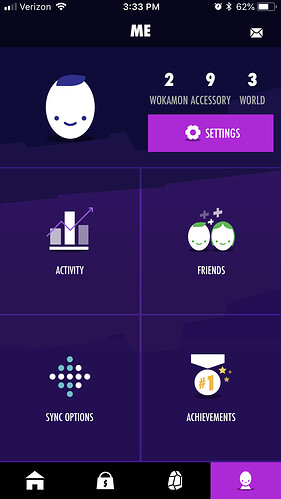 I would like to close my account on focus quest the Gmail I used is elijah.jones.play.games@gmail.com but my Facebook account isn't connected