When I touch the extra conversion icons to read the data. (below arrowed). It only stays on screen for a split second before disappearing.
Everywhere else will stay up until I move my finger as per image below.
Could the timing or whatever mechanism, please be adjusted so it is in line with the others.
I can only get a glance at the information before it disappears.
So far I believe it is only these three I've found that won't stay up long enough to be read properly.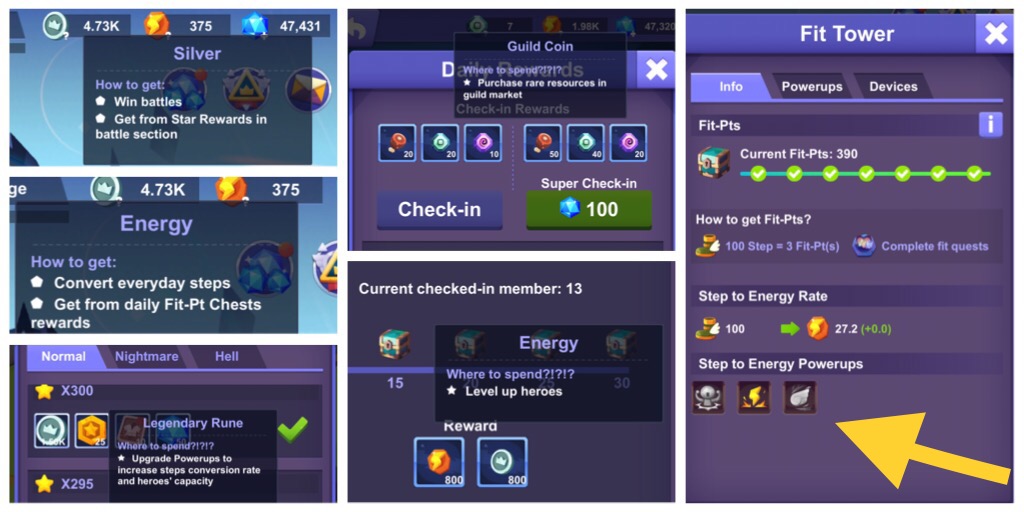 Not sure if this should be done as a seperate post but I am also confused on what the conversion rates mean.
The highlighted yellow lightening says 127% conversion rate but it also says I get 27.2% for every 100 steps…
I assume this has to do with the games calulations than to do with me but if I only get 27% converted, why does the yellow lightening say 127%…
does the 100 part set it to 0? Just curious…
It may be written there but I can't read it properly at the mo.