Here is an informational table for equipment upgrades and the stat values for each star level, that I put together.
Note: Evolving equipment to higher stars will have lower maximum values compared to similar equipment at the same star level.
As always it has been added to @Blainemuffin's Heroes Guide
I will update when I acquire more information.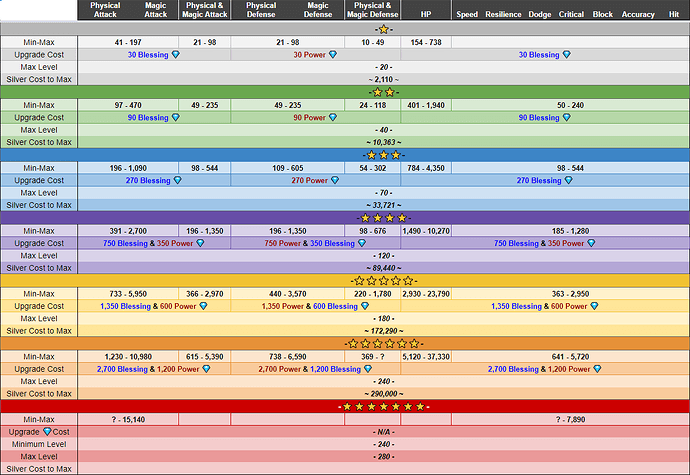 Updated 6/13/2019