I noticed that wokamon had stopped syncing. I disconnected Google Fit and when I tried to reconnect it, I see this message: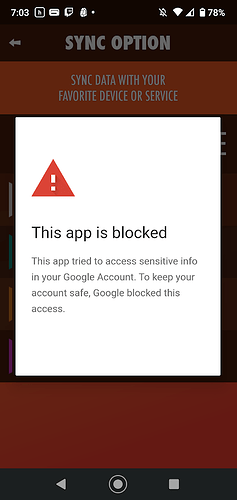 The full text of the message says:
This app is blocked

This app tried to access sensitive info in your Google Account. To keep your account safe, Google blocked this access.
I tried uninstalling and reinstalling the app and received the same error.