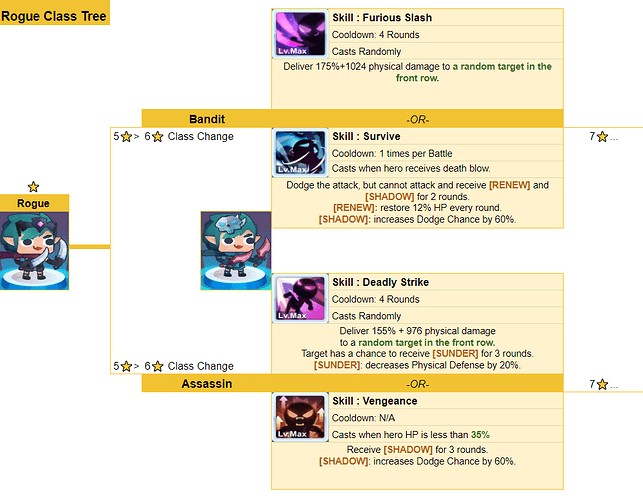 This is the Rogue Class Tree, that I made, from a section of the Hero Guide over at the community discord. Decided to post the image here, for those who don't have discord and just want to know the Rogue information.
This is my opinion:
At this moment, in order of strength for Arena .
Furious Slash/Deadly Strike: Both great single target damage. Furious does more damage and Deadly's debuff is lackluster, in a game where no one stacks physical defense.
Vengeance: Could be useful if trying to make dodge tank, but otherwise forgettable.
Survive: I loathe this skill, very rarely will the Rogue survive the current round let alone 1. Did I mention this skill needs to rot in hell for pretending to be useful?